Stouffville Plumbing Company Near You
Plumbera is a Canadian owned plumbing business that calls the Whitchurch-Stouffville area one of our home areas. We work with residential homes and businesses throughout the area when they have a plumbing issue. Whether this is a routine issue such as the kitchen faucet leaking or something more serious that is resulting in the drain lines clogging up and coming back into the home, we have the expertise to get this corrected. 
We pride ourselves on great customer service and amazing work. Those who work for us have years of experience in the plumbing field, and they bring this experience to each customer that calls us. When you work with Plumbera you are getting the best of the best when it comes to any plumbing issue that a home or business may have. The next time you have a plumbing issue, be sure to give us a call and schedule an appointment. 
Read more
Our Plumbing Services in Stouffville Include:
Emergency Plumbing
Drain Cleaning
Clogged Drains
Clogged Toilets
Faucet Repair and Replacement
Frozen Pipes
Sump Pump Replacements
Faucet Shower Repair
Sewer Repair and Replacements
As well as other professional and quality services you may need for your home or business.
How It Works
Peace of mind for all your plumbing, drain and
water damage clean up projects
1
Enter Details
Please describe your plumbing, drain or water damage issue as best as you can and answer a few questions. Immediately within minutes, we will be able to assist you with an experienced plumber, drain or water damage technician. It's fast and easy!
2
Book Assessment
One of our plumbers, drain or water damage technicians will come to your home or business and provide and perform a thorough assessment of the plumbing, drain issue. Our plumbers will be able to immediately provide with professional solutions, photos and software generated pricing!
3
Hire Us
It's time to bump fists or elbows and start the process of taking care and pride of working on your home or business. Our plumbers or technicians will treat your plumbing, drain or water damage issues like if it happened in their homes!
Our Guarantee For Any Plumbing Services
We guarantee on every project, will meet and go beyond industry standards…
Our team will provide you with best plumbers, drain and emergency work practices. Extensive education, rigorous quality requirements and guidelines is the key to our success for all of our plumbers. Use of materials proven over the years for durability and life longevity for any plumbing services, not only benefits home and business owners but also the environment when completing any plumbing , drain repair and replacement projects.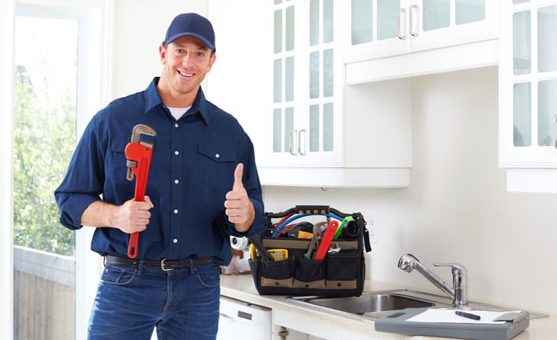 Why Choose Us
A choice that makes the difference
Fastest Emergency
Plumbing Services

Appointments
Appointments at your convenience! You can request an assessment for your plumbing, drain or water damage issue at any time. We always have plumbers standing by in your area or closed by.

Experience
Rigorous hiring practices for highly skilled plumbers or technicians separates us from many others. Putting the experienced plumbers and technicians in the front lines, sharing their experience with their piers in our daily meetings and on the field, improves the quality of all plumbing services we offer.

Workmanship
"Lifetime warranty" sound like fancy words? Is it plumber's lifetime, yours or the material's one? We only have one answer! Our reputation, integrity, success of PLUMBERA relies on our Ironclad Workmanship Warranty presented to you in writing before and after plumbing , drain or water damage work completion.
24 Hours a Day
7 Days a Week

Fast Service
A friendly Plumber will be at your home no later than 60 minutes of scheduled appointment to assess and provide solutions to your plumbing problem. If not, then our assessment fee for any plumbing  or drain repair will be voided.

Communication
From the initial contact, scheduling the appointment and calling ahead of showing on time as promised, explanations of findings, email correspondence of all plumbing ,drain and water damage quotations, invoicing and warranties are priorities for us.

Approved Pricing
Our preset software generated quotations for any plumbing, drain or water damage solutions, will gladly be explained by our plumbers or technicians in details. Your approval, either by email or device signature will be required prior to starting any plumbing , drain or water damage repairs.
Frequently Asked Questions
Q1.

What are your hourly plumbing service rates? How much will my work cost?

Plumber rates in Whitchurch-Stouffville are a result of the huge amount of training and experience that goes into becoming a working professional plumber. We have to see what the situation is in your home before we can provide a quote. This is because plumbing can be very different in different homes.. Cost vary from home to home and from different services. However all our prices will be upfront in writing, detailed scope of work, warranties and liabilities. Our minimum service charge starts at $349.00+hst.
Q2.

Do you offer plumbing service where I live?

We do offer plumbing services in the largest populated area in Ontario, Stouffville and surrounding cities. Our services areas are found  in our website locations page: https://www.plumbera.ca/locations/
Q3.

What method of payment do you accept?

We do accept different method of payments as listed below:
Credit: Visa or MasterCard.
E-transfer
Cheques ( Only for new installation and renovations. We regret that we can not accepts cheques for any service work)
Cash (we regret that we can't provide change for cash payments, and we don't offer a discount for cash)
Q4.

What are your plumbing company's hours of operation, are you open on Sundays?

Our plumbers provide 24/7 plumbing services in Whitchurch-Stouffville, even on the weekends. We are committed to provide plumbing emergencies 7 Days A Week.
Q5.

What services does your plumbing company provide in Whitchurch-Stouffville and surrounding cities?

As an essential service provider, we provide plumbing and drains services 24 hours a day, 365 days a year. From emergency drain cleaning services to leak repairs and toilet installations, we have you covered. Our trusted plumbing experts can help with any plumbing or drain-related service you may come across such as water heater repair and installation, clogged drains, sewer line inspections, sump pump service, bathroom/kitchen plumbing repair and installation, and so much more.
Plumbera Stouffville Jobsite Locations
Plumbera is also Serving These Areas
A few words from customers

Powered by

By

Mark G

on Jun 06, 2021

Verified by email

Loved how fast they responded, showed up with mask and paid such close attention to detail, the guy was awesome! If we ever need any plumbing services in the future this will be our first call!

Share

Thank you, Mark G, for your positive feedback! We are thrilled to hear that Plumbera's professional team could assist you in the best way possible. Our knowledgeable teams work hard to ensure the job's done right the first time, saving your valuable time and money. Plumbera appreciates your business.

---

By

Amy S

on Jun 05, 2021

Verified by email

They came out quickly. they charged very less amount than we were willing to pay, the tech was friendly and polite. I appreciate his honesty and also that he wore "booty" over his shoes. I will keep them in mind next time we need service.

Share

Hello, Amy S. Plumbera's team is glad to hear our technician performed in such a professional way! We are proud to say that our plumbing services stand up in the market as we count on such skilled men on site! Plumbera values its customers, and we are looking forward to helping you in the future.

---

By

Rosalie

on Jun 05, 2021

Verified by email

My drainage line from the ac was clogged and water was escaping behind a wall in the house. I contacted them at 8 pm that night and had someone at my house at 9 am the next morning, he was too good and did a fantastic job, he was very cautious and made sure to keep distance during this time with the Coronavirus, did a great job of investigating and explaining the exact issues, he went above and beyond on the work and giving me advise to mitigate the issue in the future, definitely was happy with his work and would recommend Plumbera Stouffville!

Share

Hello Rosalie, we are grateful that you took the time to share your feedback with us. Plumbera's team is always ready to assist our customers in every plumbing situation in the best way possible, as our client's concerns are our concerns. We are glad to hear that our professional team performed cautiously. Our experienced technicians are reliable in providing top-notch plumbing services for your home. Thanks for trusting Plumbera.

---

By

Bethany

on Jun 02, 2021

Verified by email

Plumbera Stouffville was so accommodating in the replacement of our outdoor tankless water heater that broke during the arctic freeze, we went weeks without hot water due to the high demand for heaters, heater we ordered from somewhere else was the wrong heater. Plumbera had what we needed and set up installation immediately, the techs were very knowledgeable and took great care in setting us up correctly, we bought them a pizza for adding us to their route on a weekend. Hot water again - oh happy day! We really appreciated the help they gave us in getting us squared away, the service was wonderful and I will not hesitate to use them again when needed.

Share

Bethany. Thank you for such detailed feedback! Our Plumbera's professional techs are always prepared to deliver excellent customer service to our valued customers. We take this kind of emergency seriously, and Plumbera will always do its best to do what needs to be done to get your home back in its rights again. Thanks for your business with us.

---

By

Cano

on May 30, 2021

Verified by email

I called yesterday at 6:30 am expecting to get a voicemail. Unfortunately, I woke the owner up! he was very kind about it and got my information, a plumber was on his way to my house at 8 am, he showed up exactly when he said he would, he replaced my garbage disposal and refit the pipes under the sink so that it's didn't fly up the other side of the sink when the disposal was used, he was very tidy, friendly and the cost was much lower than I anticipated. Plumbera Stouffville came highly recommended by my neighbours and now I see why! I will definitely hire them in the future for any plumbing needs.

Share

Thank you, Cano, for leaving us a five-star review. Plumbera's primary goal is to offer plumbing services that our valued customers can rely on at any time. We are thrilled to hear that our expert could help you with the replacement of your garbage disposal and refitting the pipes under your sink. Once again, thank you for recommending us to your neighbours and for trusting your home service with Plumbera.

---

By

Parish

on May 28, 2021

Verified by email

They were great, I requested service due to our water heater problems, immediately they responded to come over, they diagnosed the problem and provided me with different options of what was need to be done, they replace within the same day and had us with running water in non time. Most definitely recommend Plumbera Stouffville. Thank you !

Share

Thank you, Parish, for leaving us an excellent review. Plumbera is always on the go to provide plumbing options and solutions to our customer's problems at their house. We are glad to hear that we could meet your expectations and fix the water heater problems. Plumbera is proud to say that we are a premier plumbing company that offers expert plumbing services for any situation you may face. Thanks for trusting your home services with us.

---

By

Gregory C. Hill

on May 24, 2021

Verified by email

They Just Left my house, Amazing Guys! I got a bill from other company 2/3 times higher than my Normal Bill and thought I had a leak, the guys of Plumbera Stouffville came out and did a thorough inspection and found nothing. I tried to give them a payment for their time but they just told me no problem and to call them whenever I really need a plumber, they gave me proof of an inspection and an estimate for future work, I will be glad to call them next time. Something tells me that they are an honest business company, the kind you want to deal with.

Share

Hello Gregory. It is great to hear that you had a positive experience with our on-site team of expert plumbers. Plumbera's technicians will first make an inspection, take pictures, and explain the issue you might be facing. Therefore, We will always offer the best plumber solutions to our customers without breaking the bank. Thanks for mentioning our honesty, and thank you for trusting us with your home services.

---

By

Perez

on May 22, 2021

Verified by email

They were super responsive over the phone and always got back to me right away, also came through with the paperwork that my building requires so quickly! they even offered to move some things around to schedule my work for that day (Friday) so I didn't have to wait until Monday, but seeing as it wasn't an emergency and that my building management has been super picky about paperwork in the past, I opted to wait until Monday. (The paperwork went through without a hitch though.) When Monday came around, they showed up first thing, right at the start of the one hour time window they gave me - unheard of, right?!. They were lovely, courteous, and very professional. My job was finished before I knew it and they wore their masks properly the whole time! I definitely recommend the team at Plumbera Stouffville for any of your plumbing needs!

Share

Hello Perez. Thank you so much for giving us five stars. You made our day! Plumbera's team is prepared with paperwork requirements to perform their job at any time, and we have clear that our customer's demands are the main reason we are in the industry as one of the best plumbing services. Plumbera is happy to hear that our experts were efficient and courteous thought the interaction. Thanks for your business with us.

---

By

Efrain

on May 21, 2021

Verified by email

I had a sewer backup in the garage, not the first time, every 3-4 years the tree roots from the tree out on the sidewalk in front of the house clog up the street drain and the water backs up into the house. I turned to internet and found this company ,I called at 3:45 PM, they said they had have someone there by 5 PM and gave me a ball park figure of money if all that was needed was what I said it was. At 4:30 the doorbell rang and a young man appeared with a truckload of equipment, he got right to work, located the clog, cleared it, and cleaned up after himself. I paid what was quoted! he was super polite, efficient and an all around nice guy. Thank you very much for helping me out so quickly and fixing the problem in a flash. I'm already doing a second load of laundry as I write this!

Share

Thank you, Efrain, for leaving us a detailed review of our service. Plumbera is glad to hear that our professional team performed the way you expected. We always make sure our customers are satisfied with our plumber's service as we love what we do. Do not hesitate to call us for any matter in the future. Plumbera is here to help. Once again, thanks for trusting us with your home service.

Plumbera Whitchurch-Stouffville 5 out of 5 based on 9 user reviews.