Local Hamilton Plumber
Plumbera is a professional local plumbing company in Hamilton, Ontario. We offer honest, upfront estimates and affordable rates. We don't rely on hidden charges and we cut the cost of your plumbing bill by employing local plumbers.
Our services include residential and commercial plumbing work, including leak repairs, drain cleaning, clogged pipe repair and replacement and more – so you can rest assured that our plumbers have the skills to get the job done.
24/7 Emergency Plumber in Hamilton, ON
No matter what time of the day or night, if you are in need of a plumber in Hamilton, we are on call 24 hours a day. If it is something with your plumbing system you have no choice but to address it immediately. Our team consists of highly skilled technicians who can handle all problems for our clients quickly and efficiently.
Read more
Our Plumbing Services in Hamilton Include:
Emergency Plumbing
Drain Cleaning
Clogged Drains
Clogged Toilets
Faucet Repair and Replacement
Frozen Pipes
Sump Pump Replacements
Faucet Shower Repair
Sewer Repair and Replacements
As well as other professional and quality services you may need for your home or business.
How It Works
Peace of mind for all your plumbing, drain and
water damage clean up projects
1
Enter Details
Please describe your plumbing, drain or water damage issue as best as you can and answer a few questions. Immediately within minutes, we will be able to assist you with an experienced plumber, drain or water damage technician. It's fast and easy!
2
Book Assessment
One of our plumbers, drain or water damage technicians will come to your home or business and provide and perform a thorough assessment of the plumbing, drain issue. Our plumbers will be able to immediately provide with professional solutions, photos and software generated pricing!
3
Hire Us
It's time to bump fists or elbows and start the process of taking care and pride of working on your home or business. Our plumbers or technicians will treat your plumbing, drain or water damage issues like if it happened in their homes!
Our Guarantee For Any Plumbing Services
We guarantee on every project, will meet and go beyond industry standards…
Our team will provide you with best plumbers, drain and emergency work practices. Extensive education, rigorous quality requirements and guidelines is the key to our success for all of our plumbers. Use of materials proven over the years for durability and life longevity for any plumbing services, not only benefits home and business owners but also the environment when completing any plumbing , drain repair and replacement projects.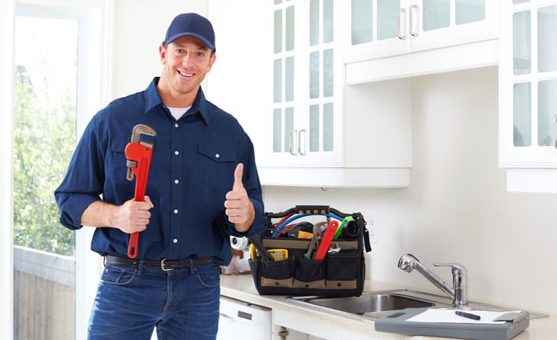 Why Choose Us
A choice that makes the difference
Fastest Emergency
Plumbing Services

Appointments
Appointments at your convenience! You can request an assessment for your plumbing, drain or water damage issue at any time. We always have plumbers standing by in your area or closed by.

Experience
Rigorous hiring practices for highly skilled plumbers or technicians separates us from many others. Putting the experienced plumbers and technicians in the front lines, sharing their experience with their piers in our daily meetings and on the field, improves the quality of all plumbing services we offer.

Workmanship
"Lifetime warranty" sound like fancy words? Is it plumber's lifetime, yours or the material's one? We only have one answer! Our reputation, integrity, success of PLUMBERA relies on our Ironclad Workmanship Warranty presented to you in writing before and after plumbing , drain or water damage work completion.
24 Hours a Day
7 Days a Week

Fast Service
A friendly Plumber will be at your home no later than 60 minutes of scheduled appointment to assess and provide solutions to your plumbing problem. If not, then our assessment fee for any plumbing  or drain repair will be voided.

Communication
From the initial contact, scheduling the appointment and calling ahead of showing on time as promised, explanations of findings, email correspondence of all plumbing ,drain and water damage quotations, invoicing and warranties are priorities for us.

Approved Pricing
Our preset software generated quotations for any plumbing, drain or water damage solutions, will gladly be explained by our plumbers or technicians in details. Your approval, either by email or device signature will be required prior to starting any plumbing , drain or water damage repairs.
Frequently Asked Questions
Q1.

What are your hourly plumbing company rates? How much will my work cost?

Plumber rates in Hamilton are a result of the huge amount of training and experience that goes into becoming a working professional plumber. We have to see what the situation is in your home before we can provide a quote. This is because plumbing can be very different in different homes. Cost vary from home to home and from different services. However all our prices will be upfront in writing, detailed scope of work, warranties and liabilities. Our minimum service charge starts at $349.00+hst.
Q2.

Do you offer plumbing service where I live?

We do offer plumbing services in the largest populated area in Ontario, Hamilton and surrounding cities. Our services areas are found  in our website locations page: https://www.plumbera.ca/locations/
Q3.

What method of payment do you accept?

We do accept different method of payments as listed below:
Credit: Visa or MasterCard.
E-transfer
Cheques ( Only for new installation and renovations. We regret that we can not accepts cheques for any service work)
Cash (we regret that we can't provide change for cash payments, and we don't offer a discount for cash)
Q4.

What are your company's hours of operation, are you open on Saturdays or Sundays?

Our plumbing company provides 24/7 plumbing services in Hamilton, even on the weekends. We are committed to provide plumbing emergencies 7 Days A Week.
Q5.

What services does your plumbing company provide in Hamilton and surrounding cities?

As an essential service provider, we provide plumbing and drains services 24 hours a day, 365 days a year. From emergency drain cleaning services to leak repairs and toilet installations, we have you covered. Our trusted plumbing experts can help with any plumbing or drain-related service you may come across such as water heater repair and installation, clogged drains, sewer line inspections, sump pump service, bathroom/kitchen plumbing repair and installation, and so much more.
Q6.

Why did my toilet clog again?

If you're looking at clogged toilets, the most common cause is a slow draining pipe. Blocked pipes can be caused by hair in the pipes or soap scum or mineral deposits. If that's not the problem, it could be a toilet that doesn't flush properly (the float valve may have become stuck), or a buildup of waste materials such as toilet paper or paper towels in the bowl. This doesn't happen often because modern toilets are designed to prevent this from happening.
Q7.

Do you need a professional to replace your water heater?

Yes, it must be a certified professional. This person has to ensure that there are no little defects in the water heater (if you want and I recommend that you install a tankless water heater). This can be done through an inspection by an approved water heater technician. And if the water heating system is old, it might need to be replaced.
Q8.

What are the most common causes for a clogged drain?

Clogged drains can be caused by a variety of things. The common ones include hair, food and baby wipes. No matter what you put down the drain the cause will still be the same, they will clog up one way or another. Regardless of what you put down your drains, it is important to have good plumbing in your home so that you do not experience any issues with your plumbing. You should also regularly check your pipes to make sure there are no build-ups in them. If there is any build-up in your pipes it is best to talk to a plumber about having them cleaned out as soon as possible so that it does not become a bigger problem for you later on.
Q9.

What can I do if my toilet is not draining?

If your toilet is not draining, you may have a clog or a bad flapper valve. You should turn off the water supply under the sink and see if it drains better. If so, check for a flapper that needs replacing. If not, it could be the main shut-off valve for the house (or even a bad pipe) that's causing issues.

The best way to unblock a toilet is to use a plunger or if that doesn't work, then you should call out an expert plumber.
Q10.

When to Call an Emergency Plumber?

Call an emergency plumber when the following things happen: A toilet overflow. A leak appears on a new shower curtain. There is water coming into your wall. Water keeps flowing out of you washing machine or dishwasher; You have wet carpets or furniture and/or your toilet, shower and/or sink is broken; You hear an odd noise from the pipes under your floor.
Q11.

Why do I need backwater valve?

Backwater valve is a safety device that prevents backflow in the water supply line. When the water pressure builds up in the main line and does not have a way to discharge it, it can cause water damage or even bursting pipes. Backward flow of water can be prevented with backwater valves.
Q12.

Clogged shower drain?

When your shower drain clogs, you can take a number of things into consideration.
1) A plumbing professional can unclog it for you. This is the most obvious, and if it's not an emergency, perhaps the best option. 2) You can try to unclog it yourself with some baking soda or vinegar (these are great natural remedies). The baking soda or vinegar should be added slowly to your drain as this could make all sorts of problems worse (like the smell!)

It is very important to clean a clogged shower drain as soon as possible, as the pipe will only get worse.
Q13.

How to prevent frozen pipes?

1. Make sure your pipes are not clogged. If they are, call a plumber to unclog them.
2. Make sure your pipes are insulated properly. Pipes that are not insulated properly can freeze from the cold winter when it is 32 degrees outside and stay there for months without melting because of poor insulation.
3. If your pipes are frozen, you will most likely have a problem with water freezing inside your pipes. You must have a method of warming up the water during these times because if you do not, you will most likely find yourself paying for a plumber to thaw out a frozen pipe and then have him/her re-insulate the pipe.
Plumbera Hamilton Jobsite Locations
Plumbera is also Serving These Areas
A few words from customers

Powered by

Super impressed with customer service and their ability to fit us into their schedule. We used them for a few projects on a rental property and have been super pleased. Will even walked us through a few ways to fix something ourselves when they wouldn't be able to come out before our next guests. Plumbera Hamilton will definitely be our plumbing service from here on out!

Hello Vicky, it is a pleasure to hear that you had a great plumbing experience with our professional on-site team of plumbers in Hamilton. Plumbera is always on the go to meet customers' expectations when using our services. We look forward to serving you, and we appreciate your business with us. Thanks for taking the time to review Plumbera's Hamilton Services

---

They are awesome, they showed up on time and don't over charge. i Wish I could give them ten stars. the owner usually comes to our house and he's awesome.

Thanks, Dana, for a fantastic review. Plumbera's professional team focuses on delivering the best plumbing service in the industry to our valuable customers. Once again, thanks for trusting your home service with Plumbera.

---

Really happy with the work they did for us (sewer connection and septic removal). They were responsive to any issue we had. Plus they helped us navigate annoying issues with city inspectors 9 months after they finished the project. Highly recommend them.

Thanks, Jay, for taking the time to share the plumbing experience you had with our company. Plumbera's experienced plumbers are well prepared to help our customers with any plumbing situation. We are glad to hear that we could hit the mark on working on the sewer connection and the septic removal on your property. We are always ready to assist our customers, guaranteeing our job. Thanks for your business with Plumbera, and we hope we can serve you again.

---

Our upstairs drain for the AC and bath had clogged and we had water that had ruined the bathroom and entryway and front door, they came out very quickly and assessed exactly what had happened and gave me some options and estimates on the work to be done. they were very professional and even unclogged the pipe so it would stop having additional leaking and damage. I'd had another company come out and they did not do anything to even temporarily fix the problem but Plumbera Hamilton is Great company and great response!

Thanks. Lester, for taking the time to review our plumbing service. Plumbera is glad to hear that we could offer you a temporary solution to unclogging the AC drain. We understand how frustrating it can be in these kinds of situations and the damage they cause. Plumbera works hard to assist customers with the best Plumbers in the industry to a customer's peace of mind. We are proud of our team's professionalism, and it is a pleasure to hear that the pipe stopped leaking in the end. Our plumbers or technicians will treat your plumbing, drain or water damage issues as if they happened in their homes! Do not hesitate to call us anytime you need.

---

We just moved into our house and had 3 plumbing issues. I called Plumbera Hamilton and they took care of the problems. No more leaky toilets and sinks. We are very happy. I will be using them again. They did a very good job figuring out the best way to handle the issues and fixed it all. Thank you guys.

Thanks, McKillip, for taking the time to leave us a five-star review about our plumbing services. Plumbera is thrilled to hear that we are your #1 plumbing company. Having leaking-free toilets and sinks is a relief for homeowners. Thanks for trusting Plumbera with your hoe services.

---

We called them because our son overflowed our upstairs tub that we knew had a clog. It was much more than a typical sludge clog as it took them three hours and multiple methods to get things moving again! they kept me informed the entire time. It was a process but the bathroom remained clean even after the equipment use. I mostly appreciated how prompt they were, I mean within an hour of the call they had someone available. I highly recommend Plumbera Hamilton, very happy, you get what you pay for with this company.

Hello Dublin, we are glad to hear that our professional team made it on time. Plumbera is aware of how difficult it can be for a homeowner to deal with a flooding situation or a clogged drain. We are a premier plumbing company that offers expert plumbing services. We hand select all our employees based on their experience, attitude, attention to detail, and safety precautions on every job and performance. Thanks for Choosing Plumbera and for leaving us a five-star review.

---

They were amazing! Highly recommend. I called last friday at 4:30pm and they squeezed me in the next day, arrived 15 minutes early and called to let me know they have arrived and come to fix my issue or what until our scheduled time. Upon inspection of plumbing issue they offered my wife advice on how to fix it rather than charge us for it. honest guys for sure!! Plumbera Hamilton will be our new go to plumber!

Hello Catt, thanks for the positive review of our services. Plumbera appreciates that you mention our team's honesty. Our plumbers will be able to provide professional solutions, photos and software-generated pricing immediately! You do not need to worry when calling a Plumber anymore. Plumbera will assist you with the best quality service in the industry. Thanks for your business with us.

---

These guys at Plumbera Hamilton they are truly professional! I had an emergency hot water heater leak which was going to flood my boiler room and they came within an hour to fix it and then replaced the water heater the very next day, the whole time in the process they were very communicative, very helpful and let me know what everything was going to cost up front, they are the perfect mix of speed and professionalism. Thanks guys!

Thanks, Fred, for leaving us such a fantastic review! Our team is happy to hear that they performed efficiently and professionally replacing the water heater and controlling the leaking problem in your house. Plumbera is a reliable company you can trust in any plumbing situation; we will always be in close contact with the customer regarding the matter and the job that needs to be done. Once again, thanks for trusting Plumbera.

---

I had called another repair service in Hamilton first that could deal with our very old, steam radiator furnace, they were going to charge me a large base sum just to come out and take a look. I looked around some more and found Plumbera Hamilton and they came to assess the problem for free and then fixed it for a very reasonable flat rate. Plus they hung in there, persisting with the very old system and figured out a solution even when it didn't appear likely to find one. I really appreciate their help in fixing the problem and keeping costs down too!

Hello Julia, Thanks for leaving us a five-star review for our Plumbing services. Plumbera is happy to hear that our experienced team could assist you with the steam radiator furnace problem and come to a solution at your convenience. We work hard to provide the best plumbing service to our valuable customers. Once again, thanks for choosing Plumbera.

Plumbera Hamilton 5 out of 5 based on 9 user reviews.